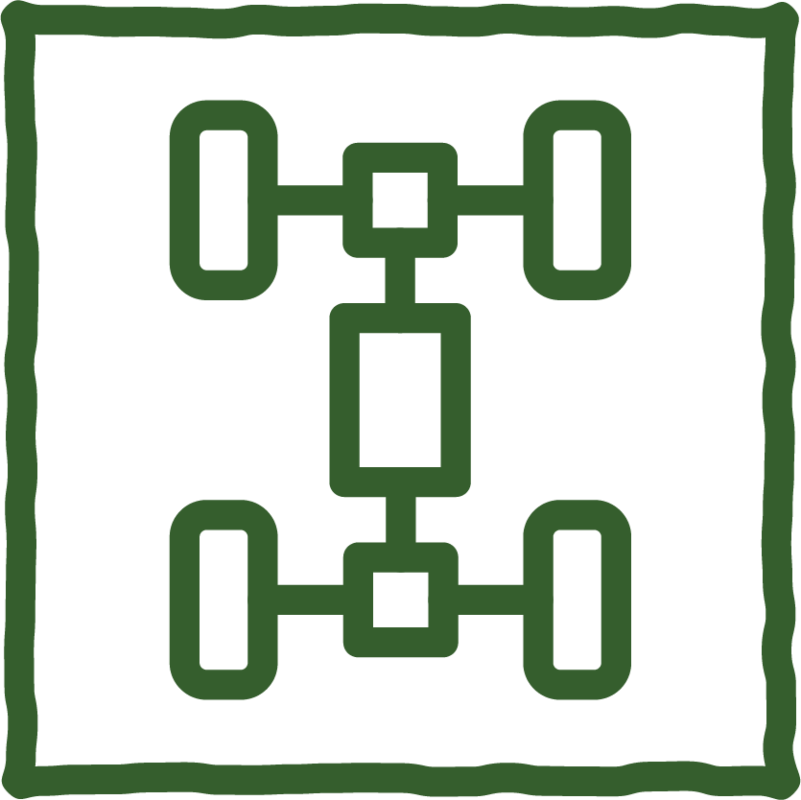 We re-chassis more Landrovers in the UK, than anyone else. We only use genuine Marsland Landrover replacement chassis.
A major, wheels-off event like this is a great opportunity to do some preventative work, such as replacing the complete clutch kit (including thrust bearing and release fork), exhaust, fuel tank. Our standard chassis replacement can be upgraded to suit your exact specification. Many of our customers also take this opportunity to replace springs and shock absorbers.
We've replaced hundreds of Landrover chassis, from the earliest Series to Discoveries. We can arrange local pickup and redelivery, saving you time and money.
Our service is comprehensive and includes, as standard, replacement of:
new bump stops
new brake pipes
new flexi hoses